For locations in/around Delhi we provide Central Monitoring Station (CMS) Facility. Premises armed by Caddx Prasha Controls Ltd., India. can be monitored, round the clock and in the event of an alarm, we help the customer to get speedy Police/Fire/Medical help. In other words we maintain a constant watch over your premises, ready to help you at any time and during crisis, reduce reaction time.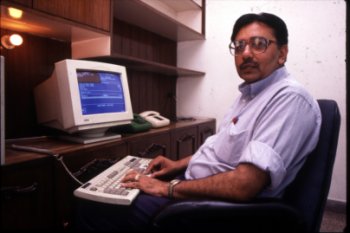 In the provision of Security, it is vital that whenever a state of emergency or alarm occurs, the information is automatically and quickly transmitted to an external agency, who can take effective steps to address the crisis and reduce loss to property or life. The CMS operator provides this service, with the use of computer based hardware and software system. In the event of an alarm the Caddx Control Panel dials out to the CMS where an audio Central Monitoring Station
alarm is raised and the data about the alarm is visible on the monitor. The computer based CMS set up provides the following facilities :-
(i) It automatically informs the CMS of location, address and other data of affected party's emergency.
(ii) It helps in providing personalised help to aged and needy people living alone in Delhi region India and where premises are equipped with Caddx Control Panels.
(iii) It provides CMS operator with managerial data, such as, whom to contact in case of an emergency i.e. Police, Fire Brigade, Doctor, Ambulance, Relatives etc.
(iv) It provides information connected with accessibility to the site by indicating the zone in the complex which has been affected. By this, the route of approach of Fire Tender vehicle can be planned and informed. The data can also be used by the Police to rescue trapped victims using optimum approach.
(v) The CMS is able to register multiple alarms when more than one alarm are received at any time.
(vi) Actions taken by the operator on alarms received are automatically stored, for providing information at a later time for investigations. .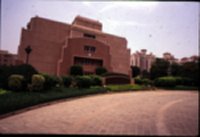 (vii) All data in the CMS can be updated and edited by the authorised person.
(viii) The system has all commonly used international protocolsto intract with security control panels A CMS installed building