* With tamper switch and two loop sensor inputs to trigger alarm when case is tampered or loop is intruded
* DC 12V operated. Will switch over when AC power is intrrupted
* Allows basically 3,000 magnetic stripe cards or 5 group of programmable door codes variable from 1 to 8 digits
for access control and optionally for 7,000 and 9,999 cards (on special model) can be singly or blockly
added/deleted through keypad
* Programmable mode for ARM/DISARAM output.
* With CMOS CPU or low power consumption.
* Selectable encyperead acard format which cannot be easily duplicated by ISO Encoder.
* EEROM stores data base for 100 years.
*Intelligent functions programmable through keypad and with LED's indication.
* All programmings can be done by using the inherent reader and keypad as well as by PC or other Host computer in
On-lined mode.
* For more advanced control, you may netting all or partial readers to the Host computer for more delicate control
such as time zone, holiday control and recording the access record by application software.
* Metal case and Keypad as well as case lock prevent vandalism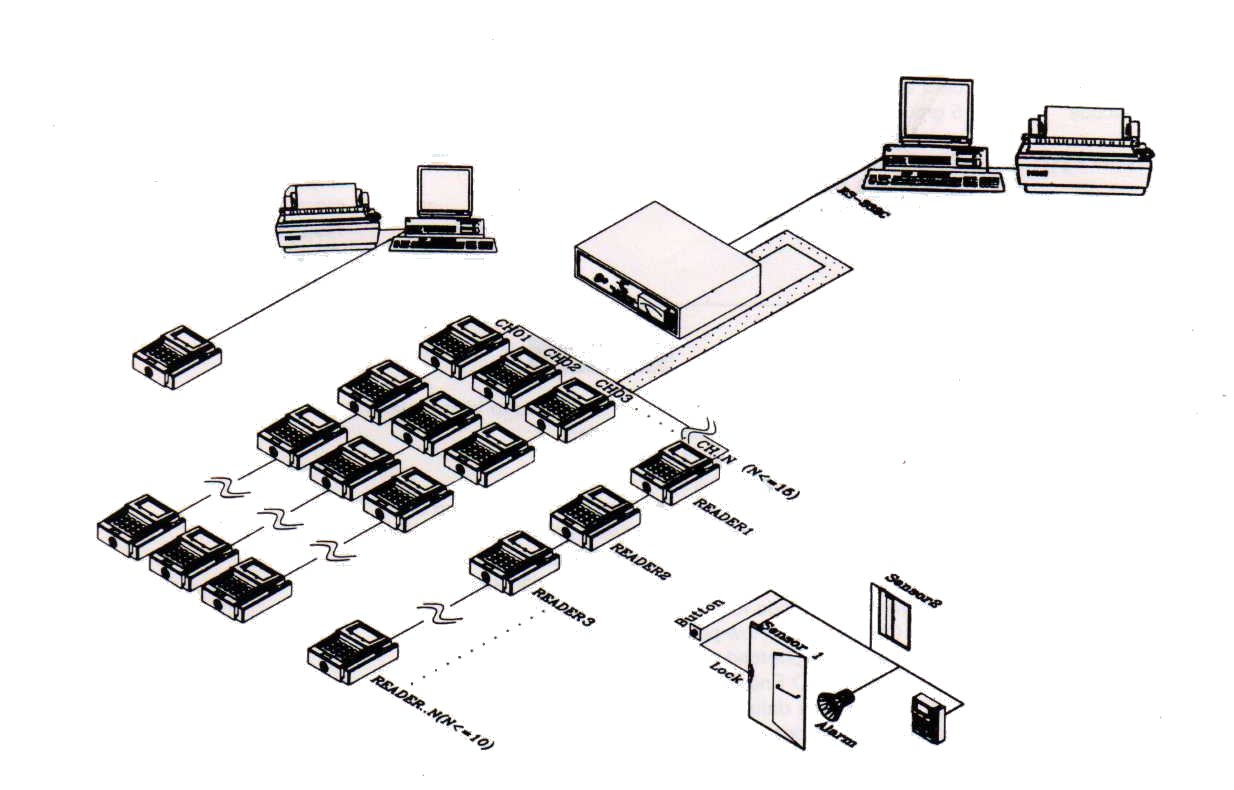 Total Access Control Solution
With Barcode, Proximity Access Card, Wilegand Technology.
For Automatic Teller Machines, Office, Home, Laboratory, Hospitals, Elevator Parking lot applications.
Multi-Channels communication multiplexing.
Magnetic stripe card Recorder/Writer.
Time Attendance recorder
Various kinds of electrical strikes for wodden, aluminium and glass, locks electrical dead bolt.